FAU holds a close collaboration with local, national and international partners, including numerous companies in the Nuremberg Metropolitan Region in the heart of the high-tech cluster Medical Valley, providing an excellent and diversified environment for research in the field of health technology and medical engineering.
FAU MT: The Profile Area for Medical Engineering (FAU MT) functions as an interface between industry and science. Among its core responsibilities, FAU MT coordinates the expertise of its numerous member institutions, acting as an interdisciplinary communication hub between the Faculties of Engineering, Medicine and Sciences.
Universtitätsklinikum Erlangen: The world's state-of-the-art operating theatre, up-to-date equipment, science-based diagnostic and therapeutic procedures: the 43 departments and seven institutes of Universitätsklinikum Erlangen comprehend every field of modern medicine. The university hospital buildings are mainly situated close to the city, alongside the garden of the margrave's palace and provide more than 1.300 beds.
Teaching, research and medical care are of the highest standard. Research results from Erlangen are setting standards for prevention, diagnostics and therapy. Every patient benefits from the latest available treatment methods.
Extensive quality assurance systems and close multidisciplinary collaboration guarantee optimal care. More than 8.000 employees are working to achieve their common purpose: to promote health and to cure disease.

d.hip: The Digital Health Innovation Platform is a cooperation between industry and research with the goal of actively advance in the digitalization of medicine and the healthcare system. It should serve as a platform for the interdisciplinary development of new products and solutions. It is a partnership between FAU, the Erlangen University Hospital and the Medical Valley.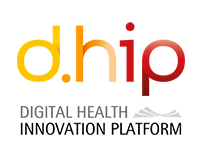 Medical Valley (EMN): It is one of the strongest and most active medical technology research clusters worldwide. Since its establishment in 2003, it has become a central contact for startups, spinoffs and SMEs in the field of medical engineering. Furthermore, it offers not only the leasing of office and laboratory space but also a number of services in the field of startups services, including financial and subsidies consultation, networking, marketing, and distribution support as well as international services.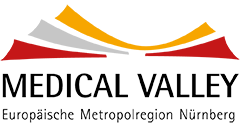 Digital-Medizinisches Anwendungs-Centrum (dmac): dmac works on the development of a modular concept for the digital health ecosystem, which meets the new "digital" requirements of all participants, and the development of a model environment for digital medicine and health care. With the involvement of regional actors (medical technology, medical service providers, cost bearers, politics, etc.), dmac develops a network that is used and co-designed by all partners.
Based on existing resources and competencies and with the new network, we support companies and partners so that innovative ideas and medical technologies reach market maturity faster and more effectively and reach their target group.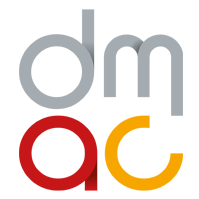 Siemens Healthineers: We drive innovation to help humans live healthier and longer. When our health is at risk, we rely on physicians to make the best possible decisions – from quick, early diagnoses to the most effective treatments and follow-ups. Our products, services, and solutions help physicians, medical staff, and healthcare providers prevent illnesses from occurring and correctly diagnose and determine the right treatments for people who do become ill, helping them to recover faster.

Fraunhofer-Gesellschaft : The Fraunhofer-Gesellschaft is the world's leading applied research organization. With its focus on developing key technologies that are vital for the future and enabling the commercial exploitation of this work by business and industry, Fraunhofer plays a central role in the innovation process. As a pioneer and catalyst for groundbreaking developments and scientific excellence, Fraunhofer helps shape society now and in the future.

EIT Health: EIT Health aims to accelerate entrepreneurship and innovation in healthy living and active aging, providing Europe's top talents with new opportunities and resources for the benefit of all citizens. Currently, FAU receives support from EIT Health to organize entrepreneurship workshops as well as a new master's program: Health and Medical Data Analytics.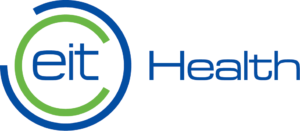 Forum MedTech Pharma: Forum MedTech Pharma is a charitable non-profit making association – incorporated society. The network is forming a unique platform for business contacts and knowledge exchange. We successfully facilitate innovation and cooperation in the medical sector.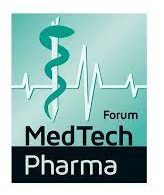 adidas: The adidas brand has a long history and deep-rooted connection with sport. It's broad and diverse portfolio in both the Sport Performance and Sport Inspired categories ranges from major global sports to regional grassroot events and local sneaker culture. This has enabled adidas to transcend cultures and become one of the most recognized, credible, and iconic brands both on and off the field of play.

Philips: Driven by purpose. At Philips, our purpose is to improve people's health and well-being through meaningful innovation. We aim to improve 2.5 billion lives per year by 2030, including 400 million in underserved communities. As a technology company, we – and our brand licensees – innovate for people with one consistent belief: there's always a way to make life better.

Roche: We believe it's urgent to deliver medical solutions right now – even as we develop innovations for the future. We are passionate about transforming patients' lives. We are courageous in both decision and action. And we believe that good business means a better world.
That is why we come to work each day. We commit ourselves to scientific rigour, unassailable ethics, and access to medical innovations for all. We do this today to build a better tomorrow.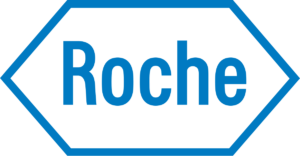 Instituto Pedro Nunes: Created in 1991 through a University of Coimbra initiative, Instituto Pedro Nunes (IPN) is a private non-profit organisation which promotes innovation and the transfer of technology, establishing the connection between the scientific and technological environment and the production sector.
be-on-quality & be-on clinical: Teaming together or in workshops and trainings we ensure the quality of your products and processes. Within the business we are driven to get a bonding line with our customer and drive a lean and successful approach. In our core competences we are adaptable to your need and can work with and for you in a direct cooperation or in project orientated setup.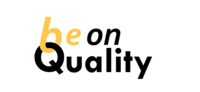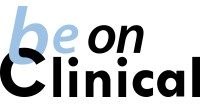 DKV Deutsche Krankenversicherung: More than 4 million people are insured with DKV Deutsche Krankenversicherung, most of them through supplementary insurance. DKV is a subsidiary of Ergo Group AG and is committed to environmental protection and sustainability.
Boehringer Ingelheim: At Boehringer Ingelheim we are driven by the desire to serve mankind by improving human and animal health. As a successful, family-owned company we plan in generations. We work together globally and with integrity. Our focus articulates who we are and what we strive for, how we work and what we want to achieve.


FreshBlood: We are a group of people with enthusiasm and passion for innovation, who believe that the world can be transformed for better by driving ideas into projects and projects to reality. We are engineers and doctors, but we welcome anyone willing to contribute with his time and his competencies.
We build together "FreshBlood" – a project that is focused on improving healthcare through technology, a program supporting those coming towards us with ideas in this field, by providing feedback, support, mentorship and exposure.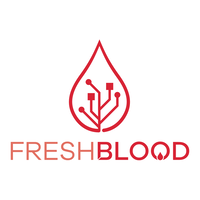 MadOpa: MADoPA is an "Association Loi 1901" (the term used in France for a not-for-profit organisation governed by a law passed in 1901) set up in 2008. Its activities and funding are based entirely on the expertise it provides for European (FP7, H2020, EIT Health), national and regional projects, and at the request of industrial operators (EDF, SANOFI, ESSILOR, etc.), mutual insurance companies (MACIF Mutualité, Mutualité Française de la Loire, etc), and local authority bodies (CNSA, Pension funds, Île-de-France regional health authority, Grand Est regional health authority, Aube Conference of funders of measures to prevent the loss of elderly individuals' independence, etc.).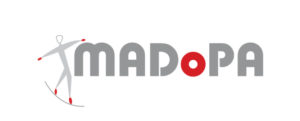 DEX: We are experts in the repair and manufacturing of Electronic and Electro-Mechanical Technologies.
Our state-of-the-art facilities are located strategically worldwide to provide our customers with improved accessibility in order to minimize cost and carbon footprint.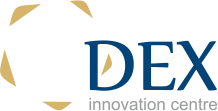 Josephs:In order to master economic, social or ecological challenges, innovators are needed. At Josephs, get to know groundbreaking ideas and future initiatives from innovative companies and research institutions in the region. Test new product and service ideas and, with your feedback, help ensure that these developments offer real added value for all of us.


ZOLLHOF Tech Incubator: We're a tech family of entrepreneurs, corporate and digital innovators in Germany! We enable the vital momentum your startup needs by connecting you to influential groups that help you reach the next level.
By providing in-house services tailored to your startup you can focus on growing and making a difference. No need to panic when you have everything you need right at your fingertips.

GE Healthcare: As a leading global medical technology, pharmaceutical diagnostics, and digital solutions innovator, GE Healthcare enables clinicians to make faster, more informed decisions through intelligent devices, data analytics, applications and services, supported by its Edison intelligence platform. We are committed to fostering an inclusive culture of respect, transparency, and unyielding integrity.
Health Venture Lab: Health Venture Lab is a community built by many. Our partners ensure the support in resources and expertise to make Health Venture Lab a unique Accelerator, while our experienced coaches help bring out the best in the teams. Alumni support is crucial, so we thrive to keep in close contact with our graduated participants.

Fundación Vision: The MVISION Foundation is a private non-profit institution whose purpose is to identify, support, group and support innovation in BioTechnology. An innovation applied to all areas, from training to research, entrepreneurship, and marketing.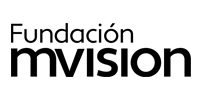 Benkana Interfaces: We support the development of safe, attractive and easy-to-use products. Our concern is simple: we want to apply our know-how in the areas of standards, ergonomics and safety in use and usability. With safe medical device products, we improve the world sustainably and at the same time create value for our customers.

IESE:  is the management school of the University of Navarra, run by Opus Dei.

Biocat: is a drug manufacturer and biotechnology company based in Moscow. The private limited company produces, among other things, the SARS-CoV-2 vaccine Sputnik V, which was developed by the Gamaleja Institute for Epidemiology and Microbiology.

Medical University of Gdańsk: educates more than 5000 undergraduate and postgraduate students in four faculties (Medicine, Pharmacy, Health Sciences with Institute of Maritime and Tropical Medicine, and Biotechnology).
Maastricht University: is a public research university in Maastricht, Netherlands. Founded in 1976, it is the second youngest of the thirteen Dutch universities.

University of Galway – BioInnvovate Ireland: There are five designated Research Institutes and a number of Research Centres and Units at the University of Galway. Designated Research Institutes at the university are characterized by significant interdisciplinary (generally cross-College) and high-quality research activity, including extensive collaboration nationally and internationally. Examples of mold-breaking research include sugar-coating devices and how spider bites can lead to hospitalization.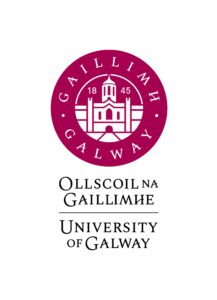 Karolinska Institutet: is a research-led medical university in Solna within the Stockholm urban area of Sweden. The Karolinska Institute offers the widest range of medical education under one roof in Sweden. Several of the programs include clinical training or other training within the healthcare system.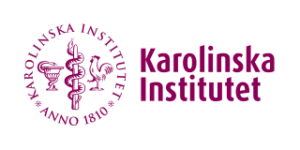 Barcelona Institute of Science and Technology (BIST): is a scientific foundation created in 2015, formed by seven centers of excellence in research in Catalonia. Its main objective is to build new scientific collaborations between these centers, promoting multidisciplinary projects and expanding the frontiers of knowledge.

Medicen: is a French business cluster created in 2005 and located in Île-de-France. Its main focus is Biomedical engineering. It brings together 13 major companies, 138 small and medium enterprises, 28 research centers, and universities. The cluster is dedicated to biological and clinical research to find new drugs and gene therapies. The Medicen Paris Region has six thematic priorities. Three of these themes are for therapeutic purposes: nervous system disease, Cancer, and infectious diseases. The other three focus on technology: molecular medicine, biomedical Imaging, and Science and Technology.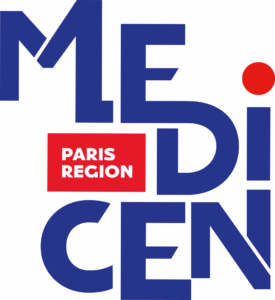 Institute for Bioengineering of Catalonia: is an institution engaged in basic and applied research in bioengineering and nanomedicine, with experts working on tissue regeneration, biomechanics, molecular dynamics, biomimetics, drug delivery, organs 'on-a-chip', cell migration, stem cells, artificial olfaction, and microbial biotechnology.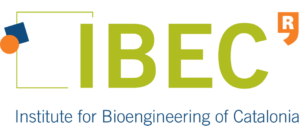 Institute for Bioengineering of Catalonia: is an institution engaged in basic and applied research in bioengineering and nanomedicine, with experts working on tissue regeneration, biomechanics, molecular dynamics, biomimetics, drug delivery, organs 'on-a-chip', cell migration, stem cells, artificial olfaction, and microbial biotechnology. The institute was created by the Government of Catalonia, the University of Barcelona, and the Polytechnic University of Catalonia in December 2005 and is located at the Barcelona Science Park (Parc Científic de Barcelona – PCB).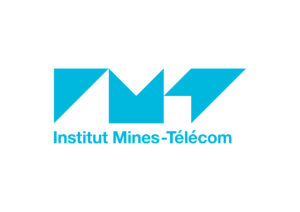 Centre for Genomic Regulation: is a biomedical and genomics research centre based on Barcelona. Most of its facilities and laboratories are located in the Barcelona Biomedical Research Park, in front of Somorrostro beach.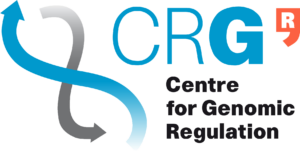 IRB Barcelona: is an institution engaged in fundamental research at the interface between molecular and cell biology, computational and structural biology, and chemistry, with experts in proteomics, genomics, biostatistics, and advanced digital microscopy.